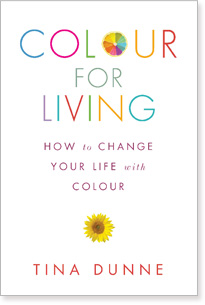 Your Health
Click on the links below for information on :
Fatigue ¦ Stress ¦ Cholesterol ¦ The Glycaemic Index




300,000 children in Ireland are overweight.
Between the ages of 5 years and 12 years -
11% of boys are overweight - 9% are obese
12% of girls are overweight - 13% are obese
In the last 15 years there has been a big rise in the number of children that are overweight or have moved into the 'obese' category.
Boys' figures are reported to be between 11%-20% - Overweight or Obese Girls' figures are reported to be between 14% - 23% - Overweight or Obese
These figures relate to Children in Ireland.

It is now known that a child's fat cells are laid down during the first five years of life. Any child who is overweight for his or her height at this age is likely to battle with weight challenges for the rest of his/her life.
2015 cheap best swiss rolex,audemars piguet,panerai,iwc,hublot,tag heuer,breitling,patek philippe,cheap omega replica watches,omega Constellation watches,omega DeVille watches,omega Seamaster replica,omega replica for sale,top quality bvlgari,cartier,chopard,corum,franck muller,longines,buy omega replica watches,tissot,u-boat,ulysse nardin,versace,glashutte,graham jaeger breitling replica,lecoutre etc.
The National Children's Survey 2005 reported:
One in eight boys are overweight - 1:8 Boys
One in eleven girls are overweight - 1:11 Girls
Children's Food Consumption Survey 2005 reported that 90% of children's calories are consumed at home.
Break down in daily diet:
22% comprises of biscuits, snacks and treats
21% comprises of bread and cereals
15% comprises milk, cheese and yoghurt
13% comprises of meat and meat products
8% comprises of potato and potato products
7% fruit juices and soft drinks
14% other including fruit and vegetables
Tina Dunne encourages children and teenagers to eat more fruit and vegetables
How you might ask?
Encourage your children and Teenager(s) to eat more fruit and Vegetables and introduce the funky and fun' Dunne' concept of:

To date statistically only 14% of your child/teenager's lifestyle diet consists of this vital, life sustaining and power enriching food group. Fruit and vegetables contain powerful phytochemicals that are packed full of anti-oxidants that help the body to eliminate toxic build up in the body. The toxins cause the body to become sluggish and tired. They interfere with good metabolism so that proper absorption of nutrients is blocked and the body cells have a big challenge to perform effectively and weight gain results.

Most children eat a half serving of vegetables per day - FACT (National Children's survey 2005)
Tina has developed a fantastic way for you and all your family overcome this dilemma in a fun and funky way. Make sure each day that you and your family eat your colours.